Poetry
Lydia's poems have appeared or are forthcoming in:
Bellingham Review (83), "paean to hair".
Written Here and There: The Community of Writers Poetry Review 2020, "Fig".
Pigeon Pages, "studies".
The Columbia Review (102:1), "the problem of deer in singapore".
Berkeley Poetry Review (51) and MIDTERM FOUR, "The problem of deer".
Indiana Review (41:2), "Here".
Women's Studies: An inter-disciplinary journal (47:6, 47:7).
Modern Haiku (50:1).
Frogpond (41:2, 42:1).
She is a finalist in the 2022 Poetry Society of America Chapbook Fellowship contest, selected by Eileen Myles, and a recipient of the Bain-Swiggett Poetry Prize from Princeton University (2016), the Dorothy Rosenberg Memorial Prize in Lyric Poetry from UC Berkeley (2019), and the C.D. Wright Memorial Scholarship from the Poetry Program at the Community of Writers (2020). Lydia believes in voice and has read at the Holloway Reading Series at UC Berkeley and at the David Ireland House in San Francisco with friends. She has been interviewed for her work by Bellingham Review.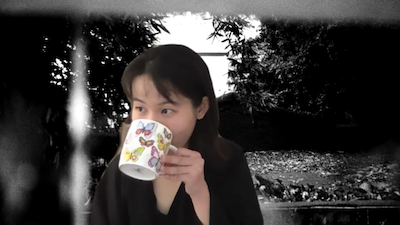 Reading with Bhanu Kapil on Zoom at the Holloway Reading Series in Oct 2020!